Parkchester, The Bronx

Page 6

This page was last updated on: February 4, 2012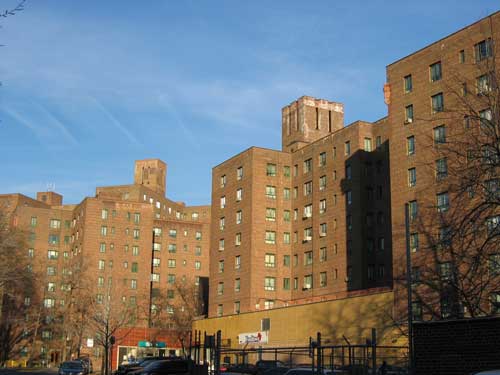 View from behind Macy's, in front of Post Office, 2003....courtesy of Bill Mitchell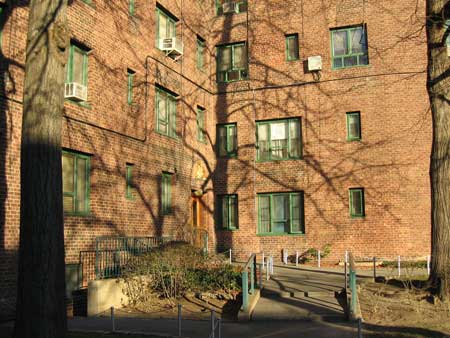 Entrance to 1380 Virginia Ave (across Wood Ave from Macy's), 2003

courtesy of Bill Mitchell

Parkchester, The Bronx

Page 5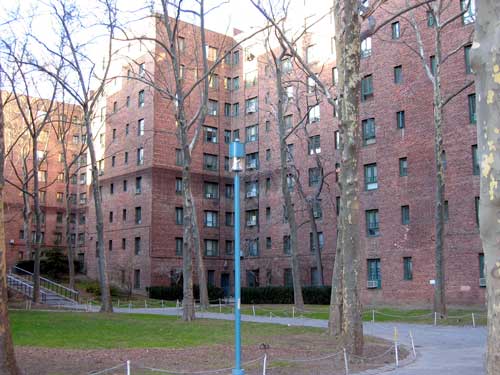 Park where the old guys used to smoke pipes and play shuffleboard, I think Unionport Rd is beyond the archway, 2003

courtesy of Bill Mitchell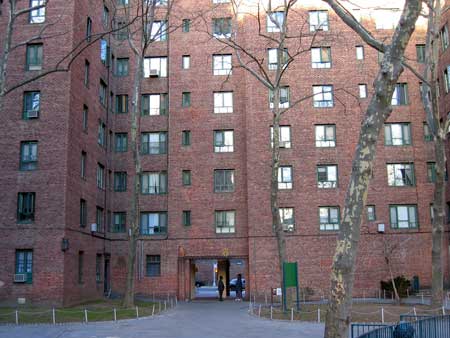 Same location as above, different view , 2003

courtesy of Bill Mitchell

The rest of the photos on this page are courtesy of Charles Roth who recently took a trip through the McGraw Ave area of Parkchester.  Thanks for these great shots !!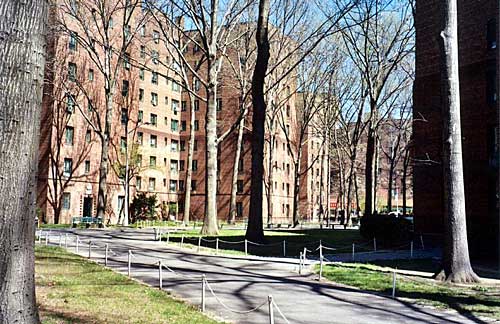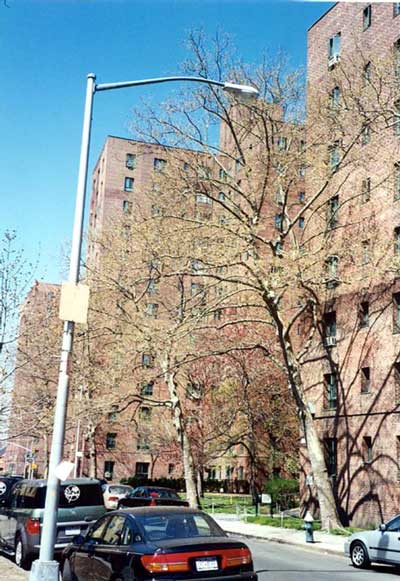 1935 McGraw Ave (building on right)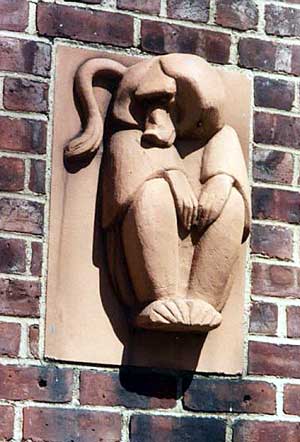 A baboon wall sculpture on McGraw Ave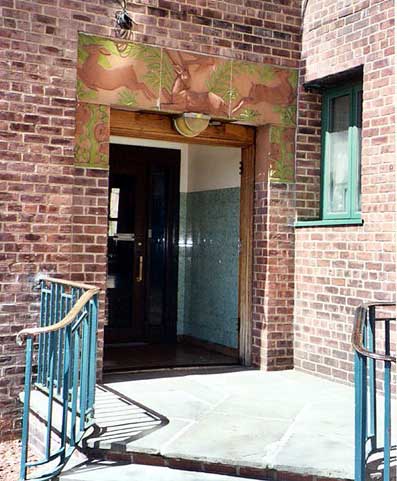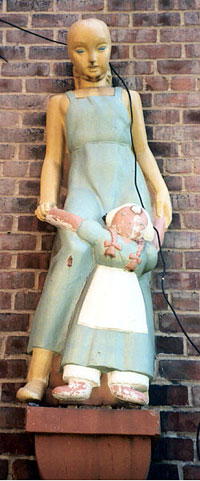 A woman and child wall sculpture at entrance to 2059 McGraw Ave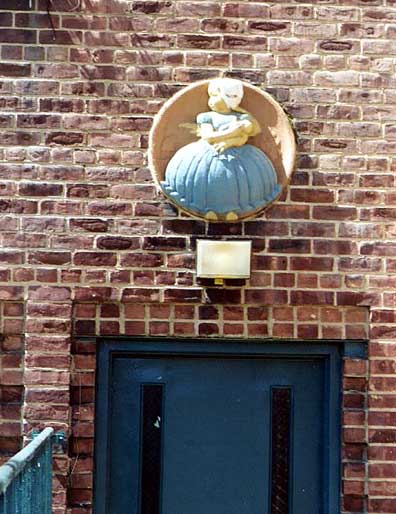 Wall sculpture at 2059 McGraw Ave.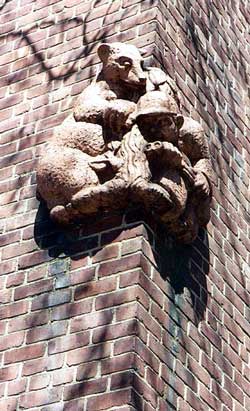 A bear and boy on the corner of a building on McGraw Ave

Looking SW towards Metropolitan Ave from McGraw.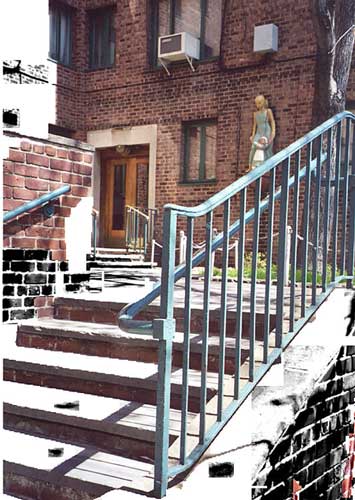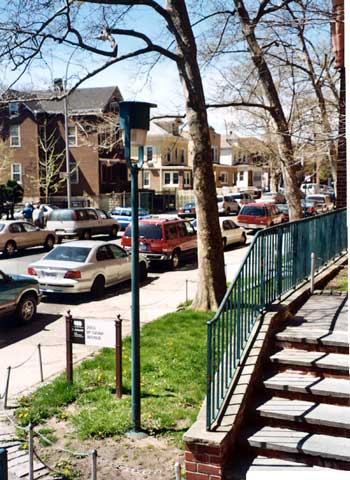 Entrance to 2059 McGraw Ave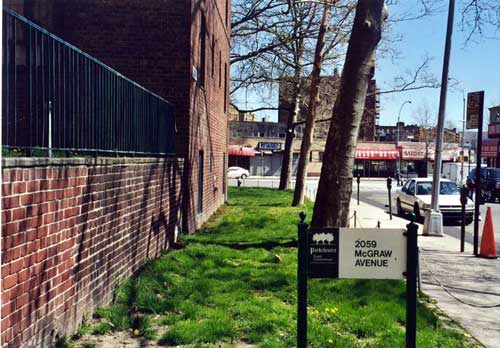 Looking north from 2059 McGraw toward Unionport Rd.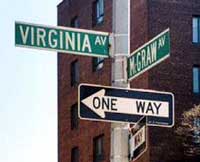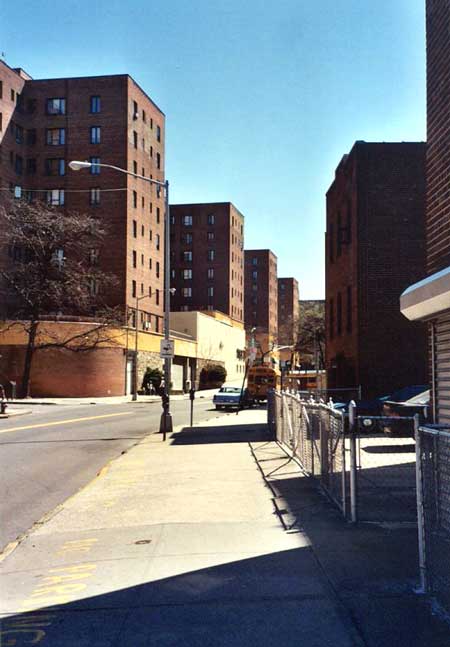 Looking north on Wood towards Virginia Ave from White Plains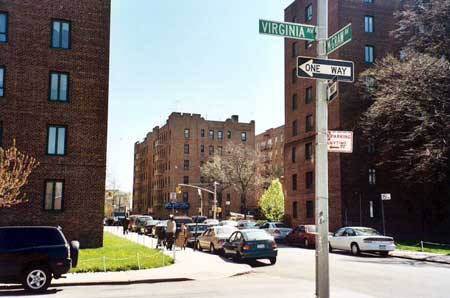 Looking north on McGraw at Virginia Ave


Two wall sculptures from McGraw Ave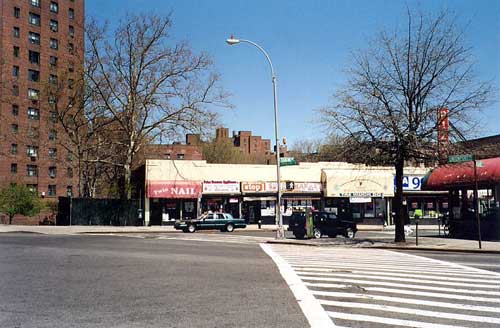 Looking across Unionport to Starling Ave from Mcgraw Ave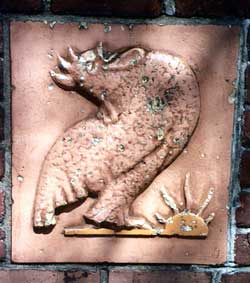 Looking west on Metropolitan, towards Macy's,  from McGraw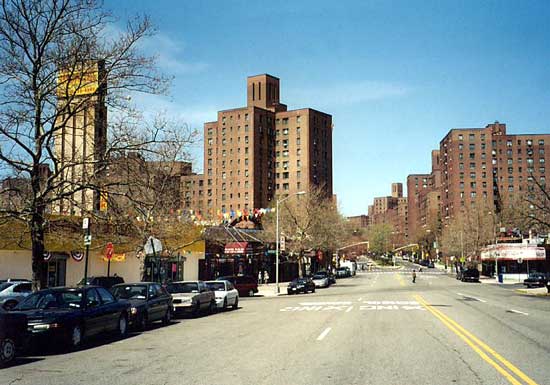 Looking west on Unionport from Benedict Ave.

Thanks again to Charles Roth for the above series of photos of McGraw Ave and the surrounding streets !!

If you have some nice photos of Parkchester, old or new, that you'd like to share and see posted on this site please email them to me !  JPG format is best.  Thanks !     Charlie Jacobi

Looks South along McGraw Ave from the stair between 2059 & 2053 McGraw Ave

Crowing Rooster on the stair landing between 2053 & 2059 McGraw Ave

Click here to play "On the Sidewalks of New York"